Welcome to the Real RV Show!
The RV Show showcases the best products the RV industry has to offer, the best selection of models, the best selection of manufacturers and the best selection of dealers, all in one place. The Show gives the RVer the best opportunity to make an informed decision about what is the right RV for their use and their budget.
Over 30 Years of Fall RV Shows!!!
Fall RV Shows have been a valuable tool at the end of the "season" but with still a lot of camping time left in the year! Recreation Enterprises realizes their importance and the need to have an event that is affordable. That is our goal with this event, affordable to the dealers and still maximize attendance.
The RV dealers have a place to feature their products and their company, exposing them to thousands of RV enthusiasts. This show is driven by them as dealers and as our customers, all the while, making it as affordable as possible. This show is the Best RV Show anywhere for RVers and RV Dealers.
Factory Reps
Factory reps will be on hand for Show Only Discounts!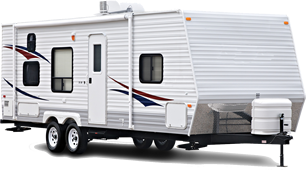 Financing
Banks will be on hand with Show Only Finance rates